I am immensely proud to be working with the companies I'm going to present you here, some of which I have collaborated with for over 10 years now. The following companies have something in common: they all strive at creating the highest performing and quality products and services for their customers, and follow what they do with passion! What should I say? We're a good match!
MY SPONSORS
Bergans of Norway dates back to 1908, when Ole Ferdinand Bergan invented and patented the world's first anatomical backpack. His idea to "dress up" and stabilise the backpack turned out to be the start of an adventure that has evolved over 100 years. Today, backpacks, functional outdoor clothing, sleeping bags and tents are part of the portfolio of Bergans of Norway, as well as the ALLY brand of packable canoes. The company is well known for their innovative approach to business; high technology and "green values" influence all parts of how the business operates. This valuable characteristic has also won the brand international recognition and several awards worldwide. Today, the company is the market leader of the outdoor brands in Norway and is among the world's leading manufacturers of advanced outdoor equipment and functional clothing.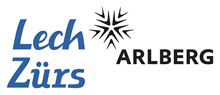 I couldn't be more proud to be the official freeride testimonial for Lech Zürs for 4 years running now. Lech Zürs am Arlberg is not only where I grew up and where I discovered my passion for skiing, it just happens to be one of the best ski areas worldwide. The Arlberg is characterised by typically heavy snowfalls, a huge variety of terrain with an intelligently thought-out lift system, beautiful villages each with their own character, the highest standards of hospitality, and a strong ski tradition of more than 100 years. I couldn't imagine a better place to base myself, train for contests or produce our next ski movie.

I started working with Kästle – a highly specialised ski manufacturer from Austria – in 2008. The majority of Kästle's skis are produced in Vorarlberg, a mere hour away from home. Performance and technology have top priority at Kästle, which is shown through the high-quality, modern yet timeless design of the skis. Kästle strips away the gimmicks and gizmos that plague many commercial skis resulting in advanced and elegant ski designs that deliver uncompromising performance. It is very special to be part of the Kästle family and to be involved with developing the new range of freeride skis.

SCOTT is my longest standing sponsor and a true player in the freeride market. Their employees love freeriding – both skiing and biking – and produce state of the art products tailored specifically to the needs of freeriders. SCOTT has me covered with goggles, helmets, ski poles, body protection and sunglasses.
EQUIPMENT PARTNERSHIPS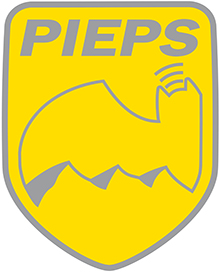 Since Pieps made the world's first 3-antenna beacon in 2003, they have continuously redefined the market in avalanche rescue with true innovations to reduce complexity in an emergency. Hailing from Austria, Pieps can look back on 40 years of experience and know-how in developing premium products of the highest standards, always in collaboration with professional mountain guides, mountain rescue teams, instructors and scientists. For the best and most reliable avalanche rescue equipment, look no further!

At Black Diamond, it's all about climbing and skiing. Their strength lies in the fact that they're a company of users: Black Diamond employees climb and ski with a passion and push themselves to create the best gear possible. Black Diamond has me covered for all my technical climbing gear needs.

Marc Todesco from Verbier Massage Reboutage has me covered with his very own brand for everything to do with supplements. I'm excited about this partnership because Marc is so motivated and leading a healthy lifestyle is his passion. Organic and high-quality supplements you can trust! Check out his website by clicking the logo above, as well as www.facebook.com/NUTRIMZIZE.
GOVERNMENT-FUNDED PARTNERSHIPS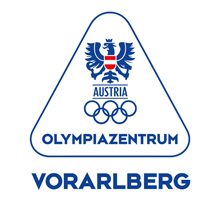 The Olympiazentrum Vorarlberg provides me with a variety of key services including the use of training facilities, group athlete training, physiotherapy, massage therapy and sports performance diagnostics. Having these opportunities is especially important for me as a freeride athlete, since our sport has no structure, trainers or organisational body whatsoever.